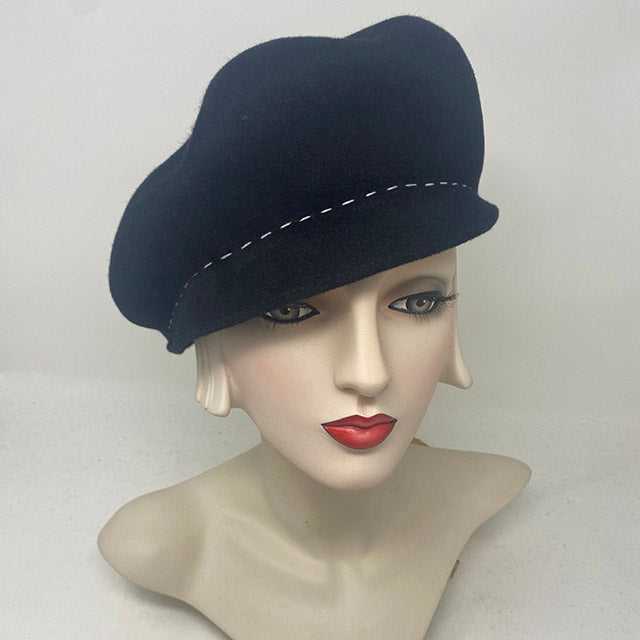 A retro slouchy but structured cap with contrast hand stitching in our inky black velour felt.
The ultimate cool girl.
Please include your head size when you place your order, so we can fit this one of a kind creation perfectly for you. See the link to the sizing guide below.