"Shadow to Shadow" - The Gord Downie 'Away Is Mine' Collection
Lilliput Hats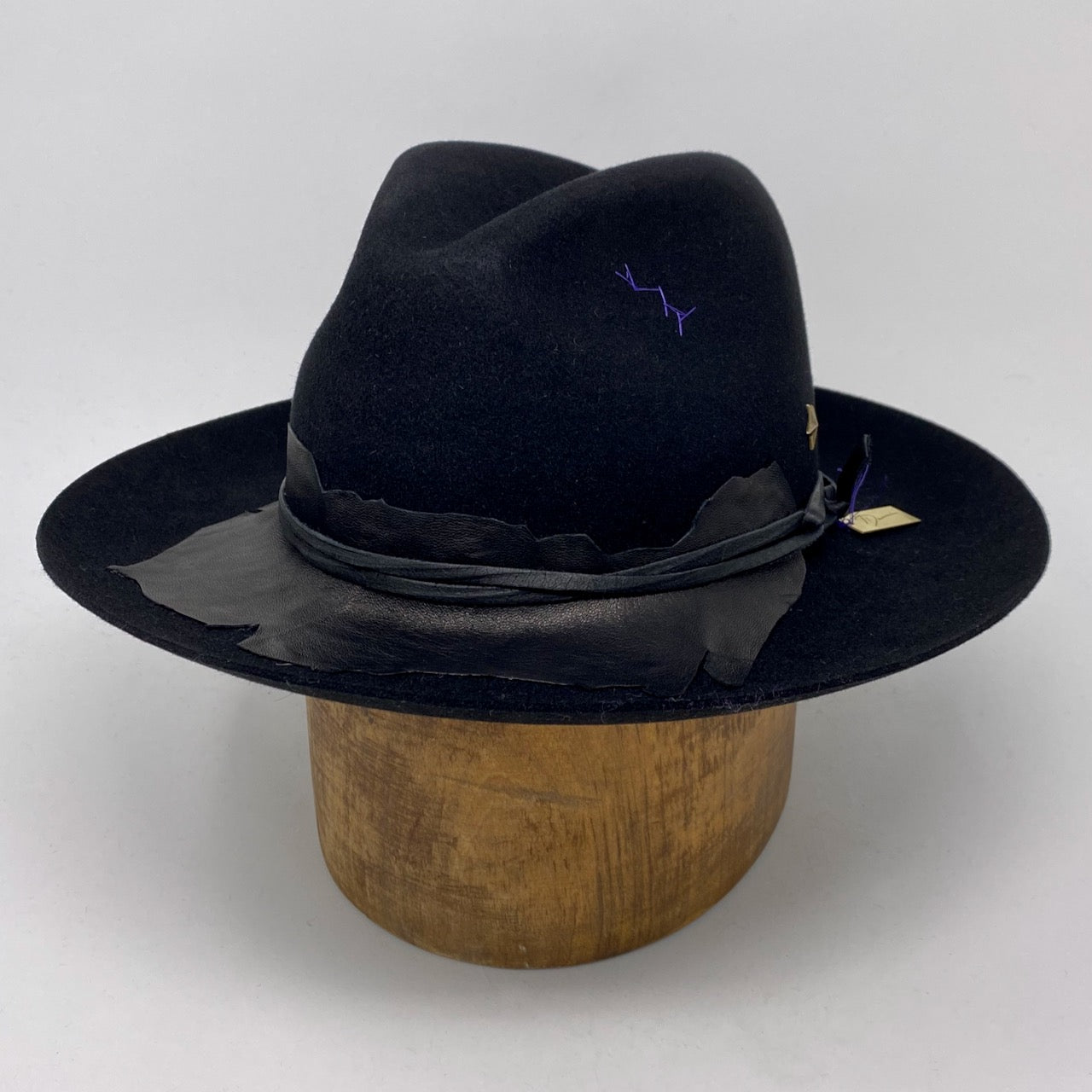 The hat: Inky black velour felt, 4" crown height, 3" slight rolled brim.

The details:  rough cut black leather bib, leather lace, lava stone beads, brass star, and etched brass Gord signature tag, anchored by a purple threaded tail.
B.C. spoken- word poet Shane Koyczan said "we have worn your music like a stitch over an open vein" The final thread detail is the stitch, the scar, a crack that lets the light in.
________________________

The hats in this collection are limited edition; there are only 50 of each style, for a total of 150 pieces. Each piece is signed and number by me. As such, there are no returns or exchanges. 

Each hat has been carefully conceived, made and embellished with love and soul. There are no changes, no customization. Once they're gone, they're gone.
The hats ship out from my shop 2-4 weeks after your order is placed. Curb-side and in-store pick up options are available as well.
Please note that the hats in this collection have a different sizing chart than the other hats on our site. To view the sizing chart for this collection click here.
If you find yourself between sizes, please let me know, and I will be happy to adjust the hat to your head size.
If you have any questions, please feel free to email me at: gorddowniehat@lilliputhats.com.