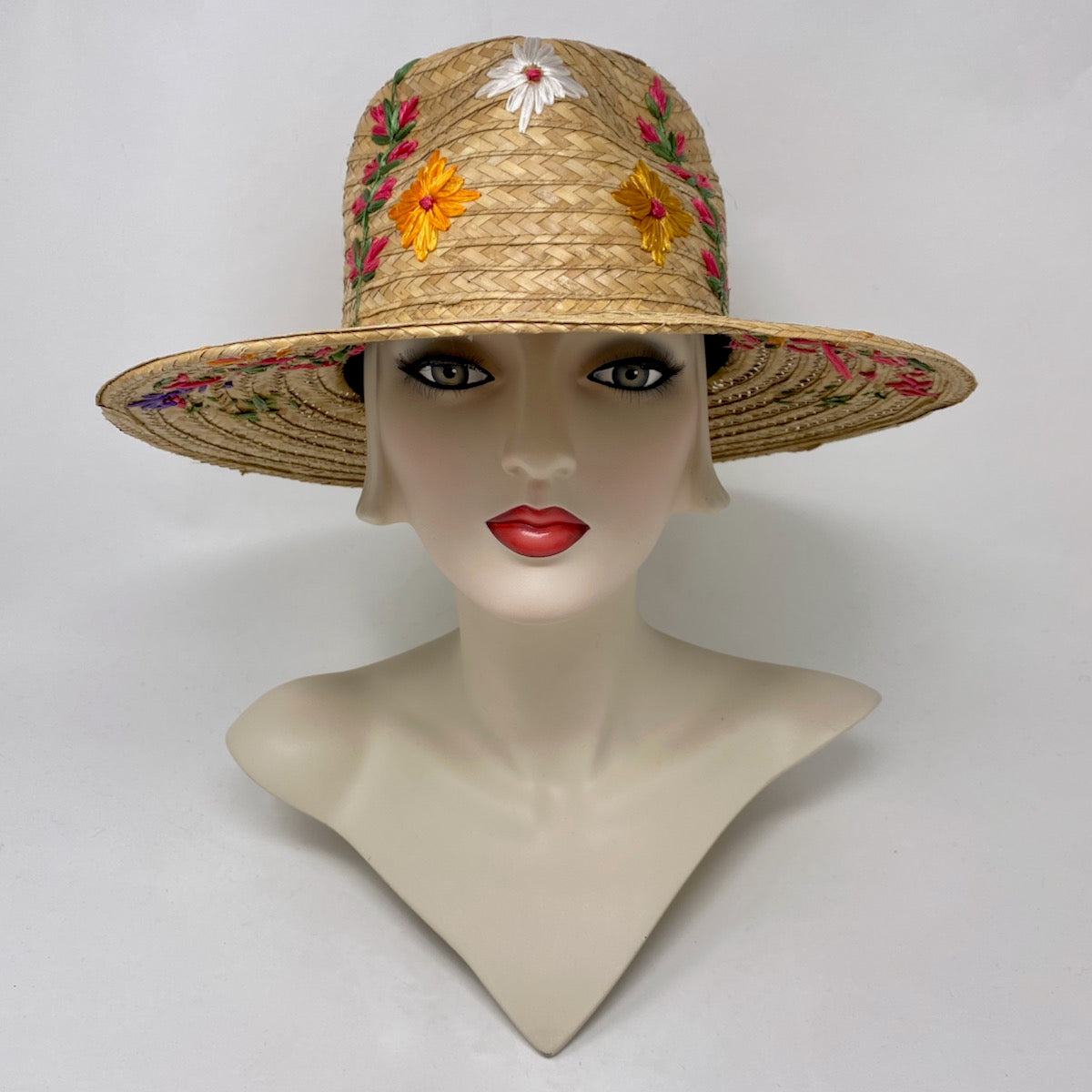 This gorgeous vintage sewn braid straw has been embellished with a mix of bright straw flowers, and shaped into a tall fedora crown with a wide, flat brim for ample sun protection, and a more modern feel.

There are only a few of these beauties available, and once they're gone, they are gone!
Please include your head size when you place your order, so we can fit this one of a kind creation perfectly for you. See the link to the sizing guide below.