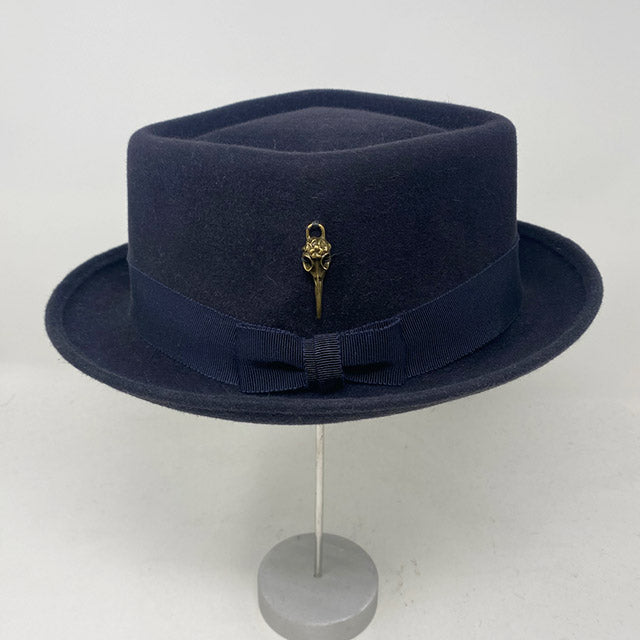 This is one of my most favourite hat shapes. Truth be told,   conventional mens' hat styles can be a bit limiting but this one crosses over into pure sculpture!
It has a very shart 4 point diamond crown and the same stingy brim as the Buster.
Shown her in anthracite suede finish felt and embellished simply with a navy gros grain ribbon and a decorative brass bird skull.