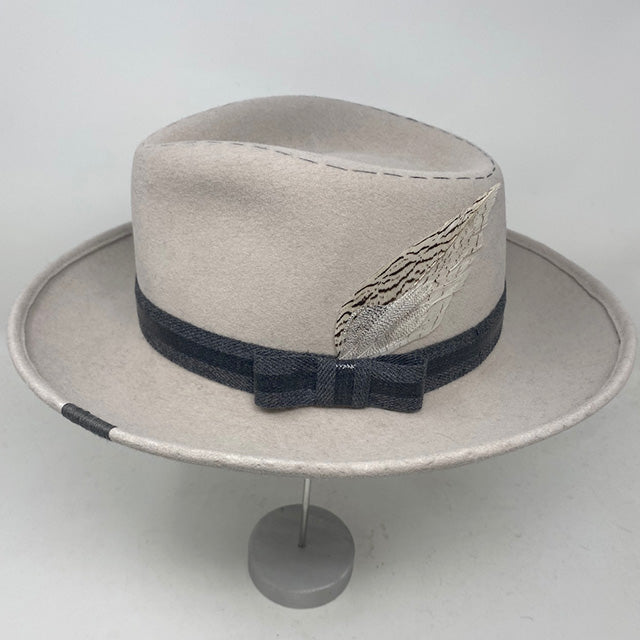 One of the most gorgeous shades of light neutral, the colour, alabaster, makes for a year round wear except for super hot days.
Classic fedora crown and a 3 inch brim with  a slight upturn. The detail is all about the hand ticking detail on the crown and brim edge..
Many customizable colour and embellishment options.
 Let's talk.