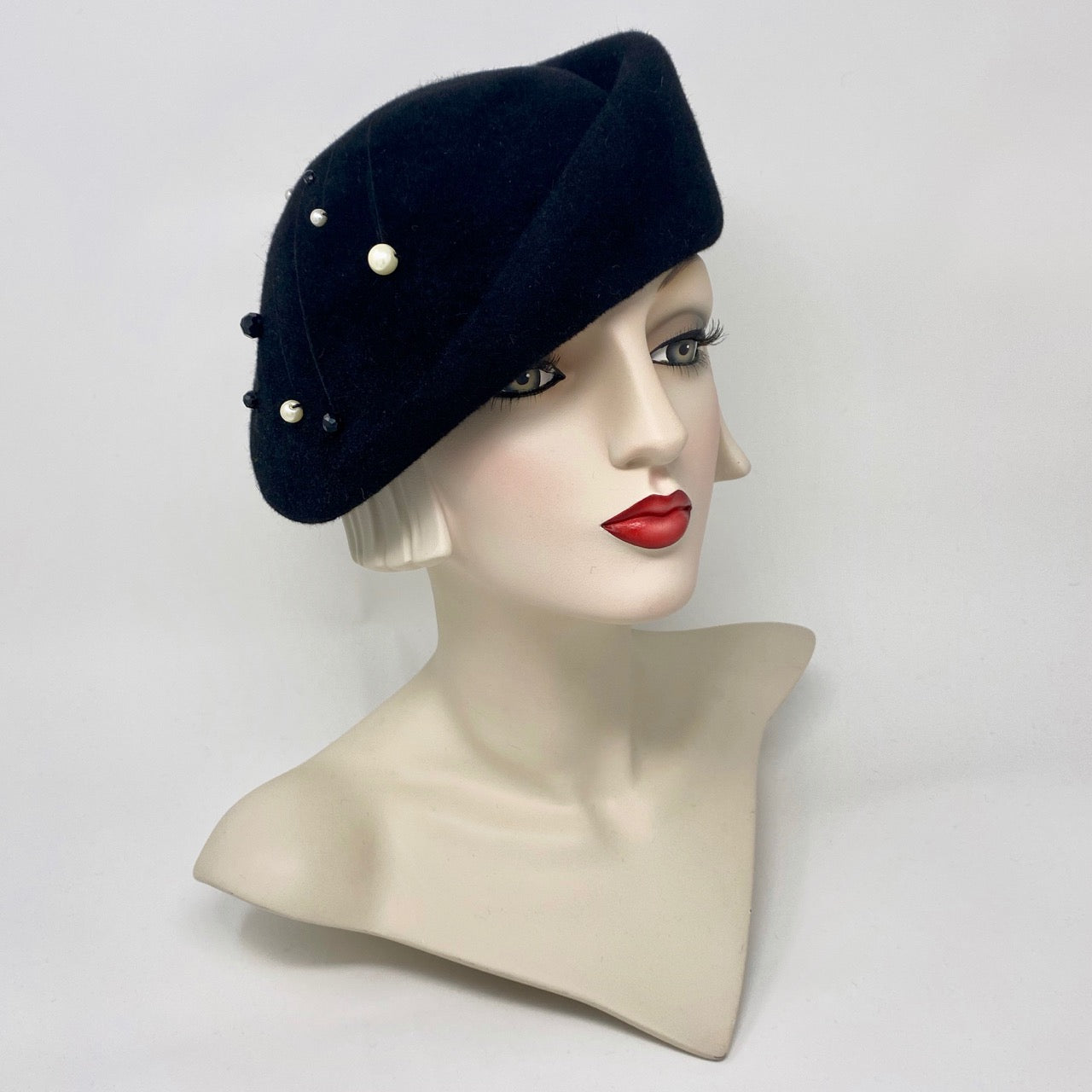 This beauty 1940's style is a cross between a pillbox and a beret, and is best worn at a jaunty angle for a timeless, finished look. Joyce is one of our favourites, as she looks perfect paired with numerous outfits, from gorgeous wool coats to structured suits.
Shown here in black fur felt, and trimmed elegantly with coordinating embroidery, pearls, and crystals.
Love the look but want a different colour or trim? Or don't see your size?
Please send us a personal note and we'll get started on your custom hat.