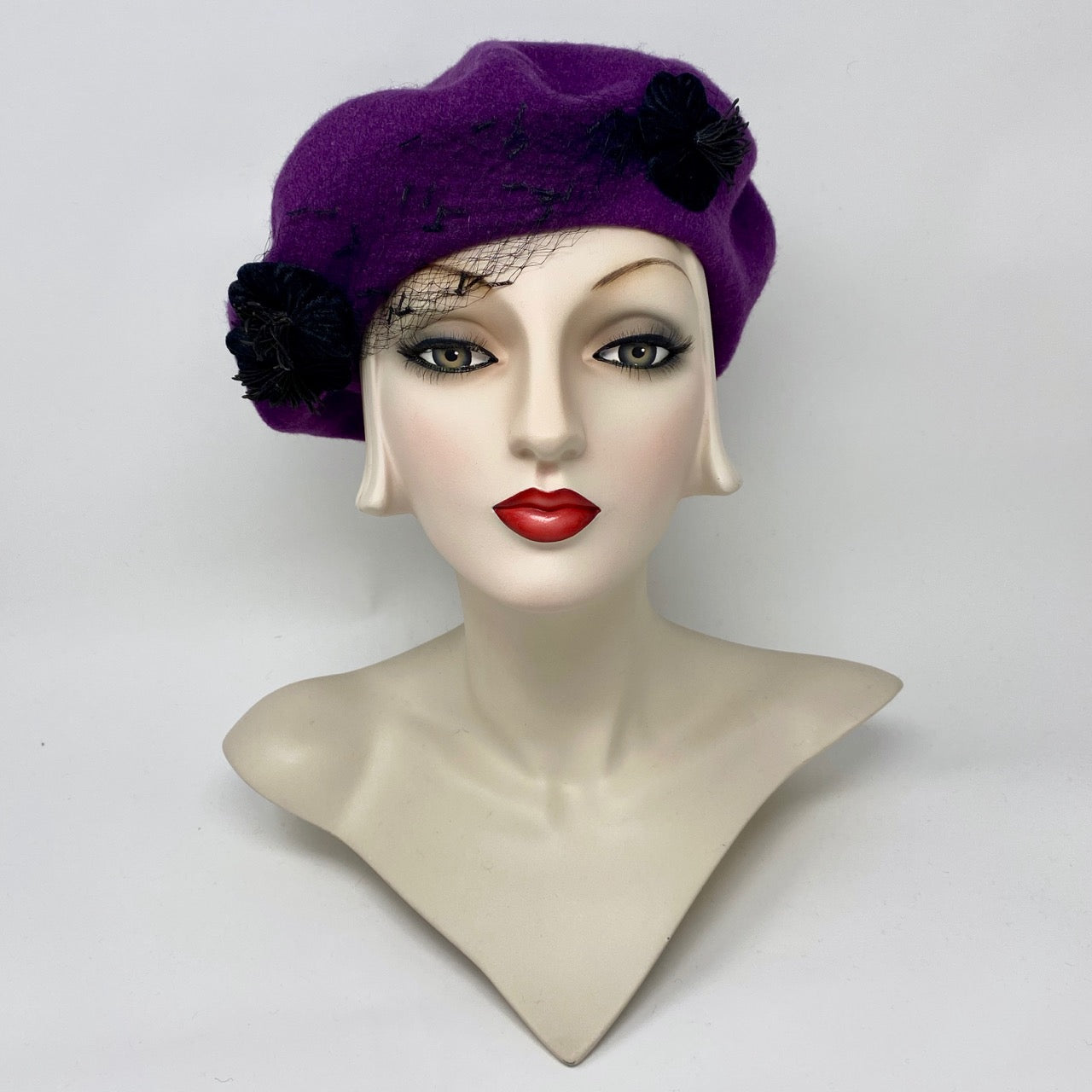 Our classic 100% wool French Beret in purple, embellished with netting and velvet flowers.
They are available in a rainbow of colours, each one hand embellished with hand cut felt, velvet leaves, buttons, tonal or contrast. Each one is super unique. Let us know how we can customize it for you!
Love the look but want a different colour or trim?
Please send us a personal note and we'll get started on your custom hat.