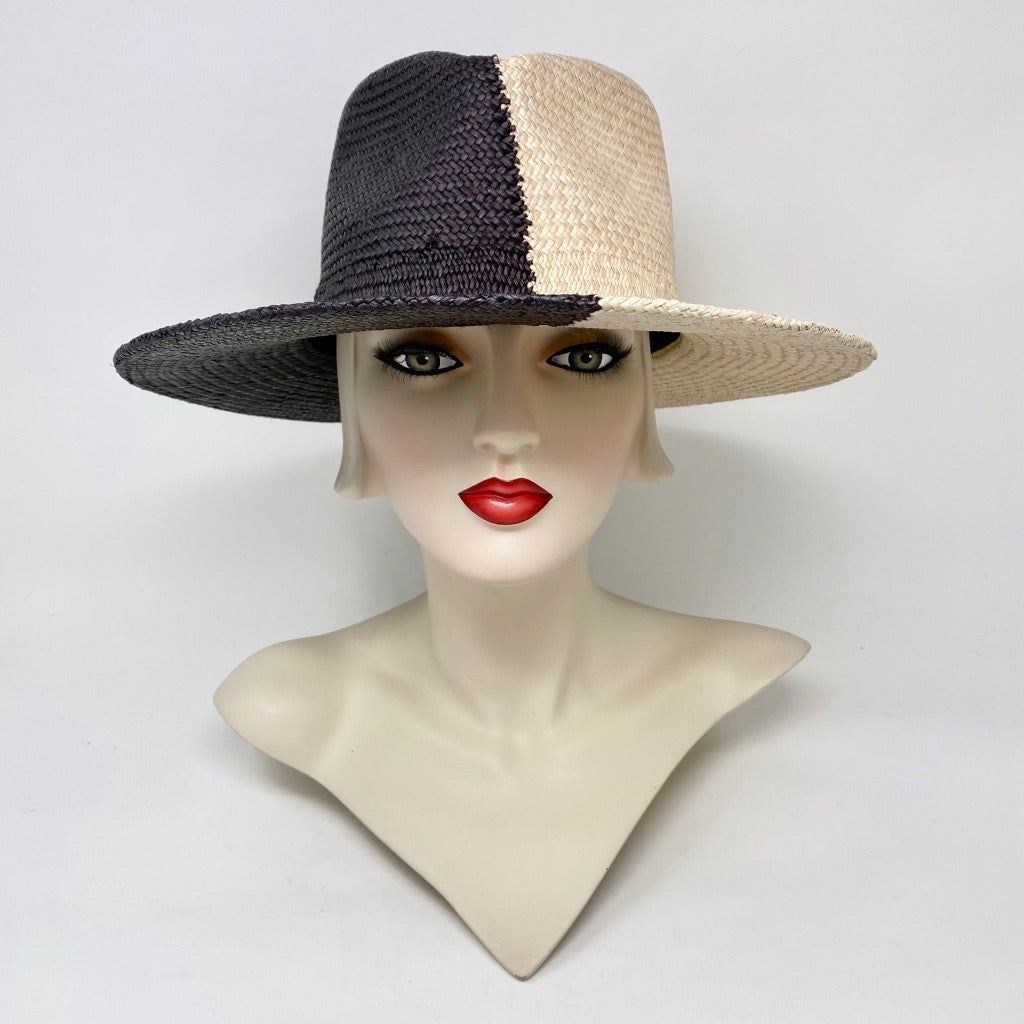 This style features a classic fedora crown and a wide, flat brim.
Made up in our black and natural split panama straw and left untrimmed to let the straw's unique look shine.
Please include your head size when you place your order, so we can fit this one of a kind creation perfectly for you. See the link to the sizing guide below.